Channel 64195-ih_stochastic
General data
Metadata classes
Animal Model: Wistar, rat
Brain Area: somatosensory cortex, layer 5, cortex
Neuron Region: soma, dendrites
Neuron Type: pyramidal cell
Runtime Q: Q4 (slow)
Subtype: h
Metadata generic
Age: 28-70 days
Authors: S Hallermann
Comments: Stochastic ih-channels, as described in kole etal. (2006). Written by s hallerman, no apparent model db ancestors. Experimental data to get info for ih currents, model very similar to ancestor. The animal model info here is from the experimental procedures.
Runtime: 100.204
Temperature: No temperature dependence. Simulation temperature was 35 deg C, experimental procedures at 33-35 deg C.
Current Response Traces
Activation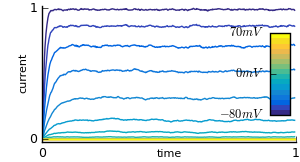 Inactivation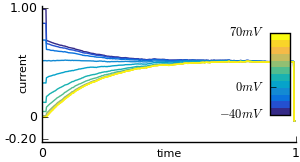 Deactivation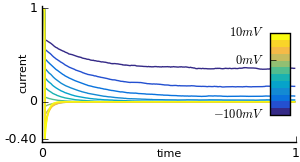 Action Potential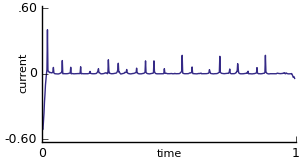 Ramp