Channel 108459-it2
General data
Metadata classes
Animal Model: Wistar, rat
Brain Area: somatosensory cortex, layer 5, cortex
Neuron Region: dendrites
Neuron Type: pyramidal cell
Runtime Q: Q1 (fast)
Subtype: T-type
Metadata generic
Age: 3-6 weeks old
Authors: Unknown, B Kampa
Comments: Ca current. Changed from (as oct0899) ca.mod to lead to thalamic ca current inspired by destexhe and huguenard. Uses fixed era instead of ghk eqn. Taken from schaefer et al. (2003), model no. 83344. Experiments and modeling -- animal model info is from experimental methods, but the modeling morphology is also from a l5 pyramidal neuron (stuart & spruston, 1998).
Runtime: 7.29
Temperature: No temperature dependence. Simulations done at 35 deg C.
Current Response Traces
Activation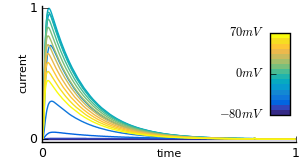 Inactivation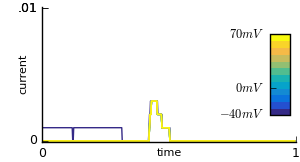 Deactivation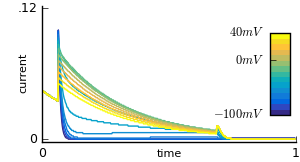 Action Potential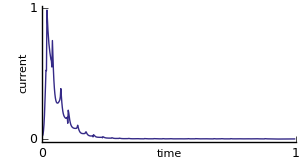 Ramp