Channel 151825-ca_r
General data
Metadata classes
Animal Model: rat
Brain Area: somatosensory cortex, layer 5, cortex
Neuron Type: pyramidal cell
Runtime Q: Q3
Subtype: R-type
Metadata generic
Age: 30-35 days
Authors: A Korngreen
Comments: Low threshold calcium current. No apparent modeldb ancestors. Animal model from experiments in paper. Biophysical model is from keren et al. (2005, 2009), also of l5 pyramidal neurons, but channel mod files originally come from a variety of sources.
Runtime: 7.777
Temperature: Model has temperature dependence, wih q10 for activation as 1 and q10 for inactivation as 1.
Current Response Traces
Activation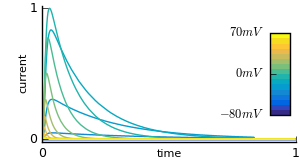 Inactivation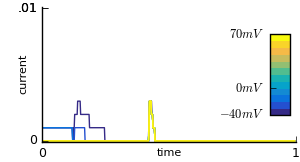 Deactivation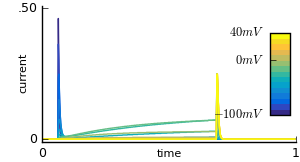 Action Potential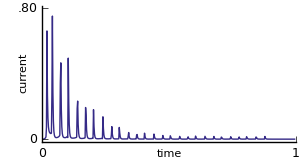 Ramp