Channel 144502-stoca
General data
Metadata classes
Animal Model: generic
Brain Area: cerebellum
Neuron Type: not specified
Runtime Q: Q3
Subtype: not specified
Metadata generic
Authors: B Torben-Nielsen
Comments: Ca channel from manor (rinzel, segev, yarom) 1997. Channel can cause sub-threshold oscillations in interplay with the leak. By b torben-nielsen, 2010. Uses nonspecific current. No modeldb ancestors. Modeling study based on manor et al. (1999), and constrained by various previous experimental studies. Animal model is considered generic here.
Runtime: 7.868
Temperature: No temperature dependence.
Current Response Traces
Activation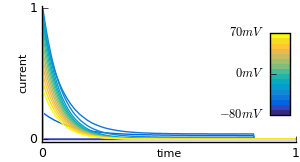 Inactivation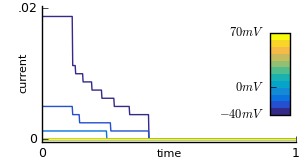 Deactivation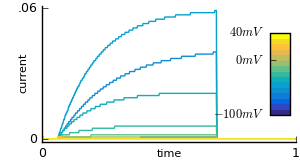 Action Potential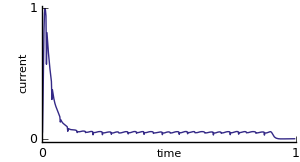 Ramp