Channel 102288-ICaT
General data
Metadata classes
Animal Model: mouse
Brain Area: hippocampus, CA1
Neuron Region: unspecified
Neuron Type: oriens lacunosum-moleculare (O-LM), interneuron
Runtime Q: Q4 (slow)
Subtype: T-type
Metadata generic
Age: 3-6 months old
Authors: A Kuznetsova
Comments: T-type calcium channel, migliore file modified by m lazarewicz may 2001. Taken from lazarewicz et al. (2002), model no. 20007, with different implementation of kinetics. Functions hinf, minf, mtau and htau used in derivative states are replaced with procedure rates. Kinetics may be modified. Experimental results for im potassium current along with modeling. The animal model info here is from experimental results in the paper.
Runtime: 8.127
Temperature: Model has temperature dependence.
Current Response Traces
Activation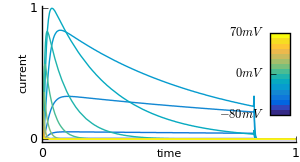 Inactivation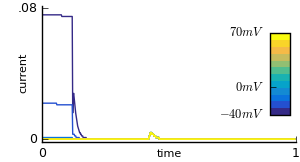 Deactivation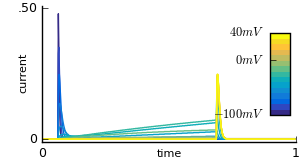 Action Potential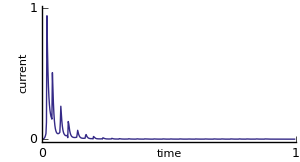 Ramp