Channel 18198-caL3d
General data
Metadata classes
Brain Area: hippocampus, thalamocortical circuit
Neuron Type: pyramidal cell, thalamocortical relay cell (TC, TCR)
Runtime Q: Q3
Subtype: high threshold
Metadata generic
Authors: A Destexhe, ZF Mainen.
Comments: High-threshold ca channel, 2-state kinetics with sigmoidal voltage-dependence. Model of mccormick & huguenard (1992), from destexhe, mainen & sejnowski (1994). No apparent modeldb ancestor. Animal model is unclear. This info here is from mod file, which cites mccormick & huguenard (1992) for tcr cells and kay & wong (1987) for hippocampal ca1 pyramidal cells in guinea pig.
Runtime: 8.12
Temperature: Model has temperature dependence.
Current Response Traces
Activation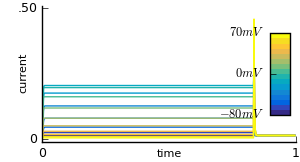 Inactivation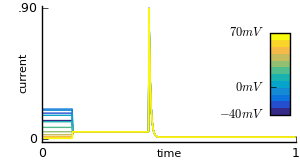 Deactivation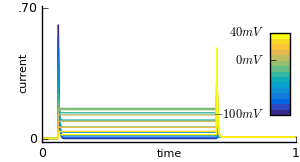 Action Potential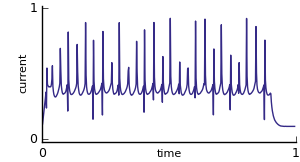 Ramp