Channel 147538-na3s
General data
Metadata classes
Animal Model: rat
Brain Area: CA3, hippocampus
Neuron Region: single compartment
Neuron Type: pyramidal cell
Runtime Q: Q4 (slow)
Subtype: not specified
Metadata generic
Age: 8-12 weeks
Authors: M Migliore.
Comments: Na current modified from jeff magee, by m migliore, may 1997. Added sh to account for variable shift of activation, by m migliore jan 2004. From gasparini et al. (2004), model no. 44050, with no modification (identical mod file). Modeling study based on previous paper, gasparini et al. (2004), animal model is from there.
Runtime: 5.051
Temperature: Model has temperature dependence with q10=2.
Current Response Traces
Activation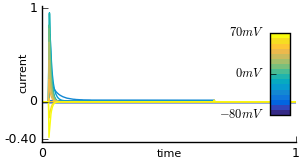 Inactivation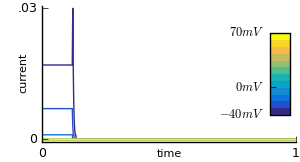 Deactivation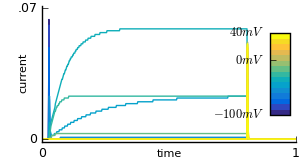 Action Potential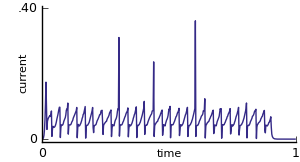 Ramp