Channel 3167-kdrca1
General data
Metadata classes
Animal Model: human
Brain Area: generic
Neuron Region: soma, dendrites
Neuron Type: generic
Runtime Q: Q2
Subtype: delayed rectifier (dr)
Metadata generic
Age: unspecified
Authors: Migliore M.
Comments: Kdr channel from migliore et al. (1999), model no. 2796, used here for a simple model of a neuron for perception and production of time intervals. Model is identical to ancestor channel. Experimental results from cognitive experiments with humans, and a simple model created using kinetics from migliore et al. (1999). The animal model info here is from the experiments, although the cell type and area were not specified so they are listed as generic.
Runtime: 7.466
Temperature: Model has temperature dependence.
Current Response Traces
Activation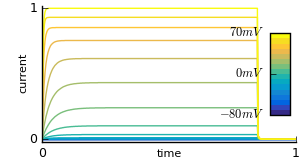 Inactivation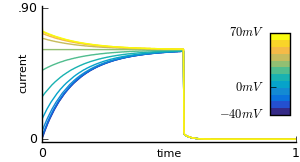 Deactivation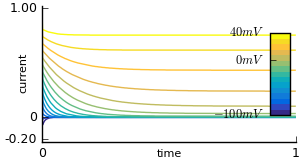 Action Potential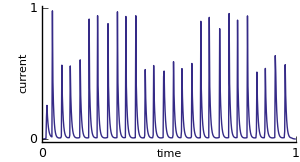 Ramp